Pick Stocks 4 Times Faster with these Techniques
Stock picking is the most time-consuming part of trading stocks.
Checking on your portfolio, selling stocks or documenting your last trade is done quickly, but…
Selecting stocks can take easily four times more time than everything else.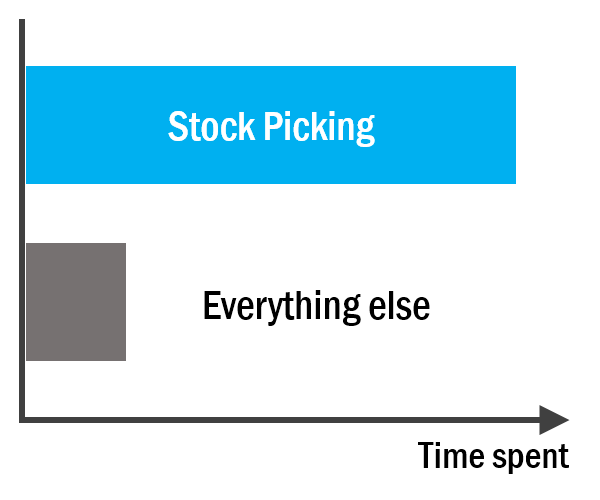 Why is choosing stocks such a different ballgame?
Depending on your strategy, for each stock you like to review there is lots of information to sift through:
Charts, price history
Company finance data and reports
Performance indicators
Analyst recommendations
Latest business news
And possibly much more.
That's unbelievably time-consuming. And once you acquired all that data, you still need to come up with a conclusion about what it all means.
It better be convenient!
We are all busy…
Every day we are hustling to get things done. And once home from the office, more often than not we feel like…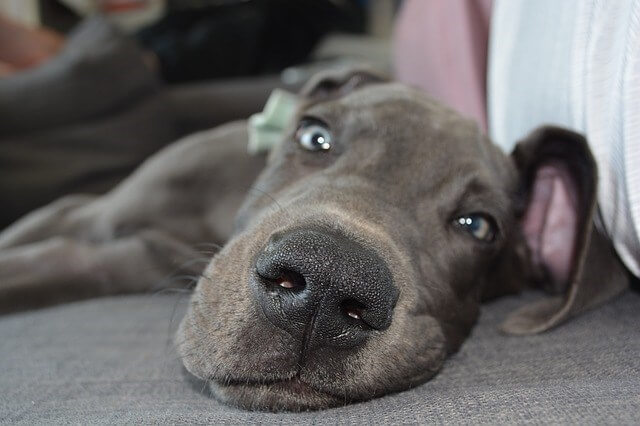 Who would still feel like sitting back at the screen and digging through endless websites of financial information?
Answer: most people won't.
I believe to get things done that are important, they need to be either
Easy and

convenient

to do, or
Exciting… if you have the passion for something, you convince yourself to do it, no matter what
Saying to myself "it's important" just does not get me off that comfy sofa!
Now I am not telling you that you need to get excited about personal finances 😉 that would be too much to ask.
That's why I will share my techniques of how to pick stocks fast with you!
How to pick stocks faster
So, without further ado, here are my top 3 techniques to make stock picking super fast:
Technique #1: Create a shortlist and stick to it
Don't leave your review list to random chance, guess or "hot news".
Pick an existing list of stocks and filter it down to your 100 favorites. Start with the S&P-500 list of companies. It's available on Wikipedia.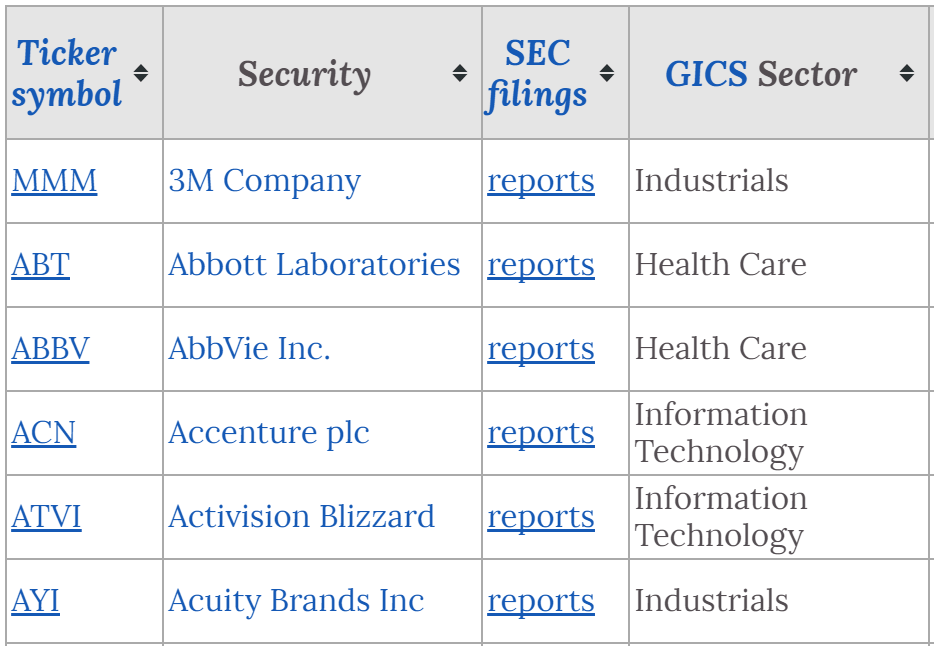 It contains 500 companies and represents 75% of total market value.
Go through the list and select 100 stocks for your shortlist. Here are some ideas how you can choose between them:
Choose companies you have heard of, or that you like based on their brand of products (think Apple, Nike, Starbucks etc.)
Filter by sector: e.g. if you prefer tech stocks, focus more on the companies that are in the Information Technology sector.
Eliminate by performance indicators, e.g. filter by dividends, Price-Earnings-Ratio etc.
Or simply make a random selection. You might learn about new companies you never heard about by doing so, and it's really fast.
What if you prefer to trade stocks in a different market?
Not a problem! Apply the same technique but use a different list to start from. Every market has market indexes from which you can find such lists.
Technique #2: Retrieve key information automatically
A lot of information that would usually require visiting a website with financial information can now be downloaded automatically into a spreadsheet.
Google Spreadsheets are a great way to get such information directly into your shortlist.
Below is an example how that could look like: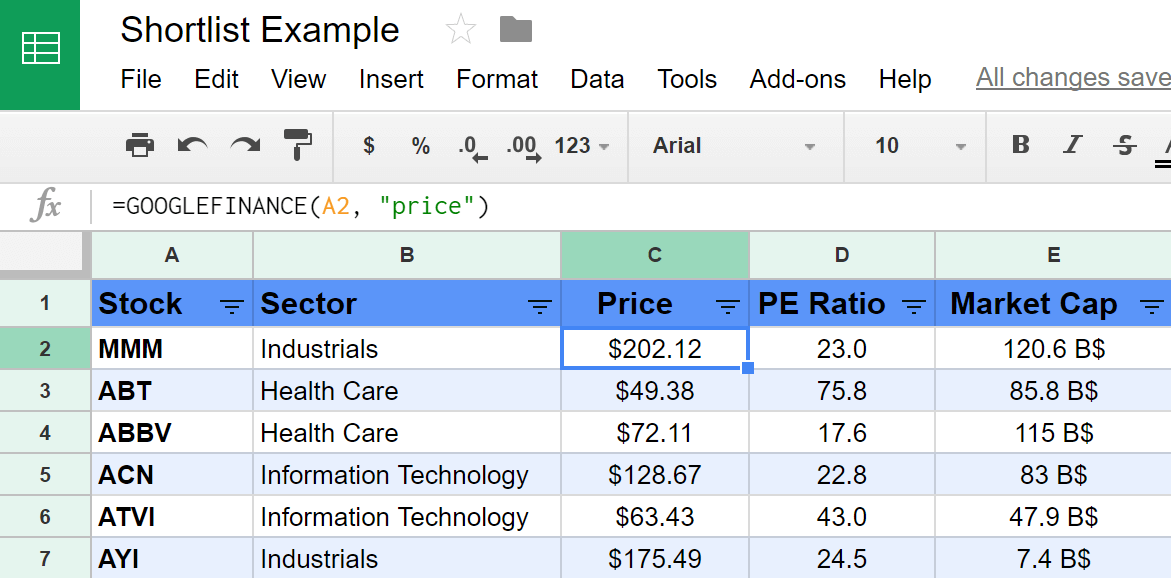 Build your own spreadsheet with all key information that you require for your reviews.
This could be things like:
Price information
Historic pricing
Market Capitalization, PE Ratio etc.
Earnings per Share
Buy indicators, like X-Overs, Breakouts etc.
The ones that are not available for download directly can often be calculated by using historical stock prices, which are available for download.
This saves an incredible amount of time! No more searching through websites!
Technique #3: Limit reviews to triggers
While a shortlist is, as the name indicates, reasonably short, 100 stocks are still a lot to review.
What's the solution for that?
Limit your reviews by filtering by triggers.

Use the filter functionality of your spreadsheet and just look at the stocks that show a buy indicator of your choice.
You can construct any trigger you like, here some more ideas:
Price trigger: set upper or lower limits to indicate a buying opportunity
Trend reversal indicator
Moving Averages X-Overs
If you want to get more sophisticated, you can combine triggers and only show the stocks that match both (or more) triggers.
Since using these techniques…
…I do not spend more than 15 minutes per day on stock picking.
In fact, often I review stocks only once per week to avoid the smaller price wiggles and to detect new trends.
And so can you. Give it a shot and see how it works for you!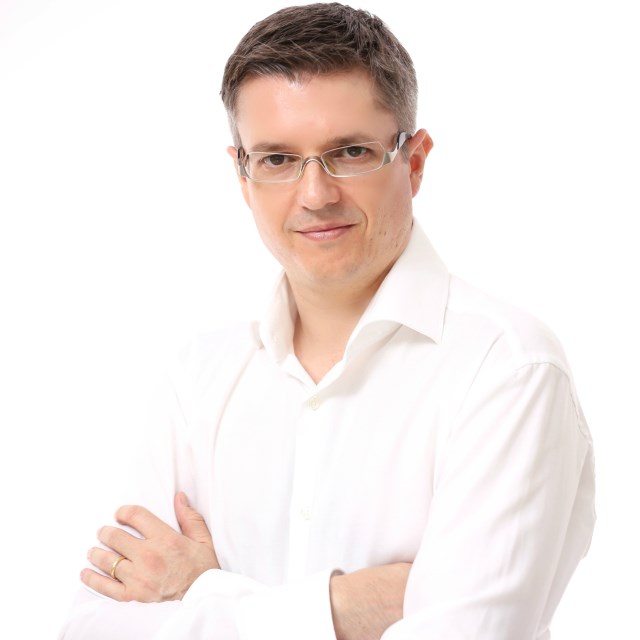 What to Invest In
Make the most out of investing by starting early.
Stock Trading 101
From Novice to Profitable Investor in 8 simple steps.
Reduce your Risks
Dramatically improve your trading performance with the Slash Formula.
JOIN OUR FREE NEWSLETTER
Get the latest trading techniques right into your inbox.