How you could profit from the outdoors
Do you like camping? Driving around in nature with an RV?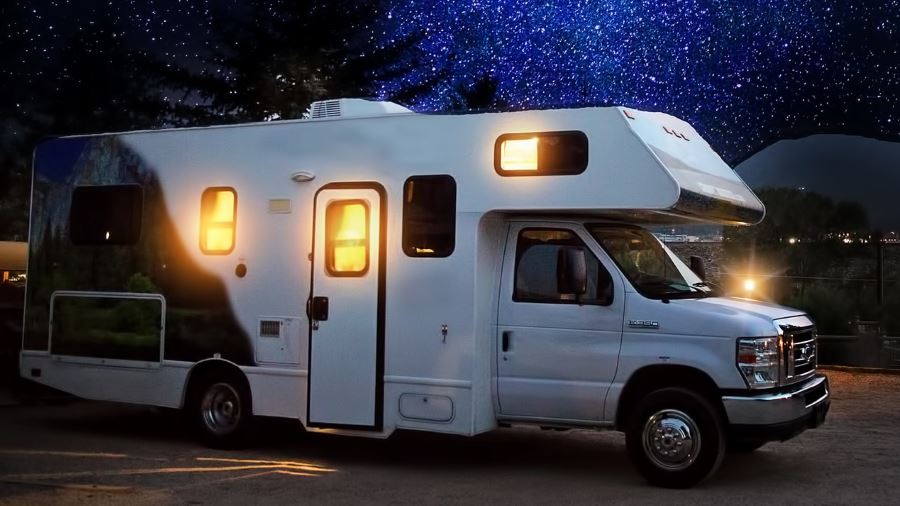 When I was a kid, my parents did it all the time with us. And we loved it! We drove to national parks, climbed rocks and built dams in rivers, just to come back soaked and muddy to warm up at the campfire. It was great.
The market has been growing ever since
That was 25 years back, but people love the outdoors today just the same, maybe more so.
Did you know that 56 million people go for camping in the US alone? And the trend is going only up!
While looking for a new company to invest in, I found LCI Industries (LCII).
They are manufacturing a large variety of parts related to recreational vehicles, from mechanical parts like stairs, doors and RV chassis, to interior parts like furniture, mattresses, appliances, and electronics.
Are they doing well?
I thought you never ask. Look at their finances!

You can see that they have been growing by approximately 20% every year over the last several years. That's very impressive. And their net income has grown at the same rate.
You can check their annual reports here.
What's the stock price history saying?
LCII's stock price has been in an 8-months consolidation phase. Now there are 2 indicators that this phase is over, switching back to an uptrend.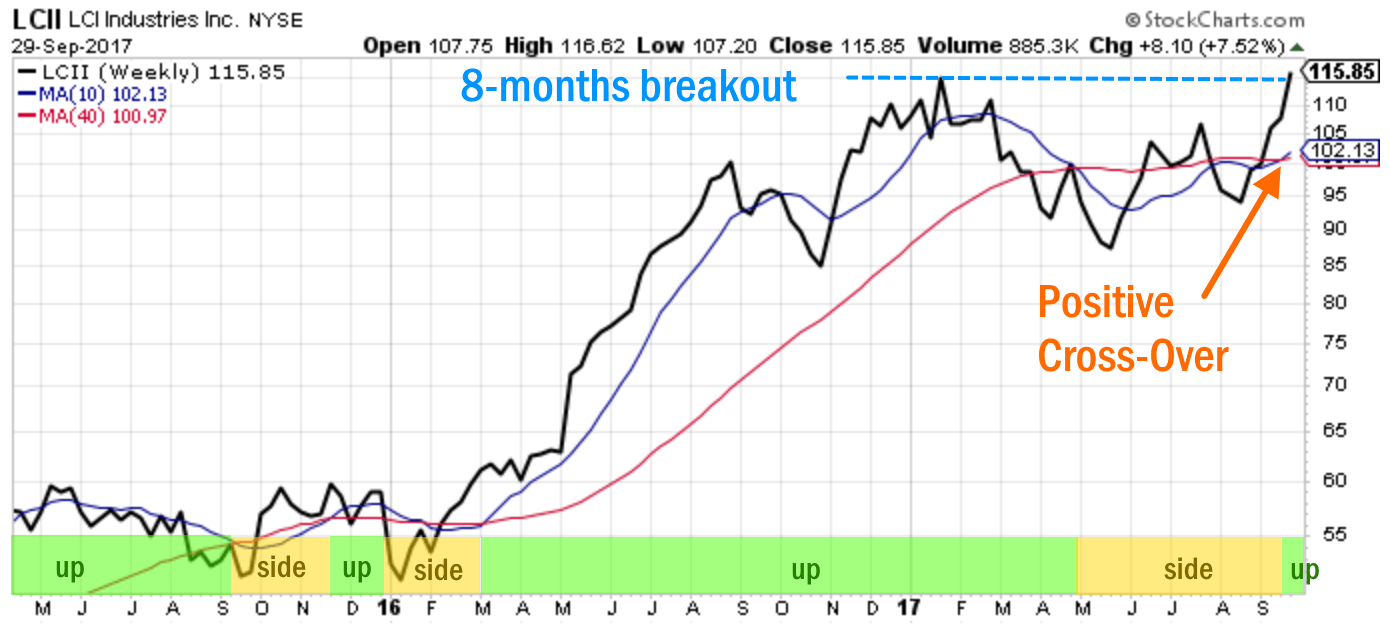 Its stock price has just now surpassed its previous high of $115 (8 months back), indicating a breakout of its previous price range.
At the same time, a positive cross-over of the long-term and short-term trend lines has happened.
What if it reverses?
It's absolutely possible.
Maybe the consolidation phase is not over yet! On the other hand, missing a trend is not a good idea, from an investment perspective. That's what stop prices (or trailing stops) are there for – to take a limited risk.
Buying Example
With an example portfolio value of 100k$, I would make this trade as below. Plug in your own numbers!
Maximum Risk: 1% of portfolio value = $1,000
Limit Buy Price: $115.85 (last close price)
Trailing Stop: $15 away from the buy price. That means an initial stop price of $100.85.
# of shares = Risk / Stop Distance = $1,000 / $15 = 66 shares
Cash needed: 66 x Buy Price = 66 x $115.85 = $7,646.10
Here's how that would look like on the chart:
During its previous strong uptrend phase, the stock price increased by 67% over one year. If it happens again, then returns from this trade will be 4 times of the taken risk, a very favorable return-to-risk ratio.
Industry outlook
LCII falls under the industrial sector. That's quite generic – the RV market is a specific part of that sector. Still, it helps to understand how the general market trend looks: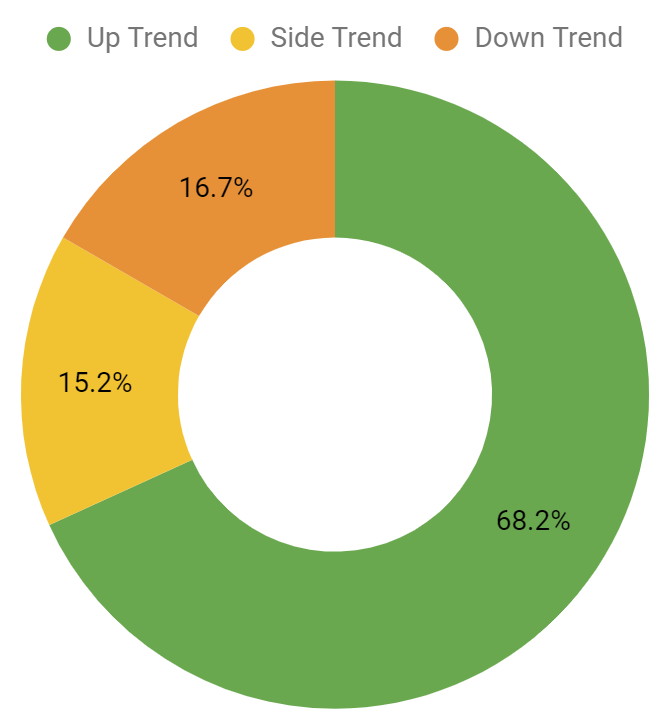 The industrial sector this week shows that two-thirds of the companies are showing a stock price uptrend.
Happy Trading!
JOIN OUR FREE NEWSLETTER
Get the latest trading techniques right into your inbox.